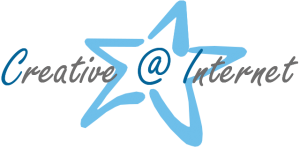 Terms and Conditions
Acceptance
By accessing and browsing this website, you accept and agree to be bound by and comply with the terms and conditions contained below. Creative Internet may change such Terms and Conditions, at its sole discretion, from time to time, and you agree to be bound by and comply with such Terms and Conditions as they may be modified.
No Warranties
Creative Internet does not warrant the quality, accuracy, reliability or completeness of any information on our Website. Such information is provided "as is" without warranty or representation of any kind. In no event shall Creative Internet be liable for any damages whatsoever, including special, indirect or consequential damages, arising out of or in connection with the use or performance of information available on our Website.
Links to Third Party Sites
Creative Internet contains links to third party Web sites. We are not responsible for the contents of any linked site, including without limitation any link contained in a linked site, or any changes or updates to a Linked Site. You agree that it is your responsibility to review and evaluate any such content, and that any and all risk associated with the use of, or reliance on, such content rests with you. You further agree that Creative Internet shall not be responsible or liable, directly or indirectly, in any way for any loss or damage of any kind incurred as a result of, or in connection with your use of, or reliance on, any such content.
Limited License
Creative Internet grants to you a limited license to display on your computer, print, download and use texts, and other content that is made available to you on our Website, for non-commercial, personal, or educational purposes only. Our Website does not constitute an offer. All service descriptions and representations are subject to final specifications for such services and must be confirmed by User prior to any order, quote, or other reliance upon the Creative Internet Website.
Intellectual Property
Ownership and title to the Website's materials (excluding Licensed Content), including ownership rights to patents, copyrights, trademarks and trade secrets in connection shall be the exclusive property of Creative Internet.
Communications
All official communications shall be in writing. Any notices to Creative Internet shall be deemed delivered when delivered electronically, by commercial overnight delivery service, Certified or Registered Mail – Return Receipt Requested, or by hand to the address given for Creative Internet. Notices shall be deemed given on the date notice is received by Creative Internet (as evidenced in the case of Certified or Registered Mail by Return Receipt). Notices delivered to Creative Internet electronically (including, without limitation, electronic mail) shall be deemed in compliance with this section only if promptly confirmed in writing.
Jurisdiction
This Website and all communications entered into through this Website are governed by, and are to be interpreted in accordance with UK Law, unless otherwise stated in the relevant agreement.
Privacy Policy
Creative Internet is committed to protecting the privacy of our visitors. We have created this policy to demonstrate our firm commitment to privacy.
To provide services to our clients we may ask our clients for personal information such as addresses, phone numbers and credit card numbers. We use this information only to facilitate the provision of services you have requested. For example, we use this information to contact you when necessary or to send you information.
We will not sell or rent information about our clients to third parties. We will not provide third parties (other than as is necessary to provide the services) with client information that would uniquely identify a client without first obtaining the client's express permission.
We will only disclose a client's information if legally required to do so or if we believe in good faith that we are required to do so.
We use certain tracking software that allows us to monitor how our site is used. For example, we are able to track how many times a certain page is viewed. We do not use tracking software to gather personal information about our clients.
We may link to third party sites. We are not responsible for the content of those pages or their privacy practices.
If you have any comments or questions about the administcontact.phpration of this site, you can contact us
© Creative Internet 2018 all rights reserved.